Review: Three Peaks GBR Commuter 22L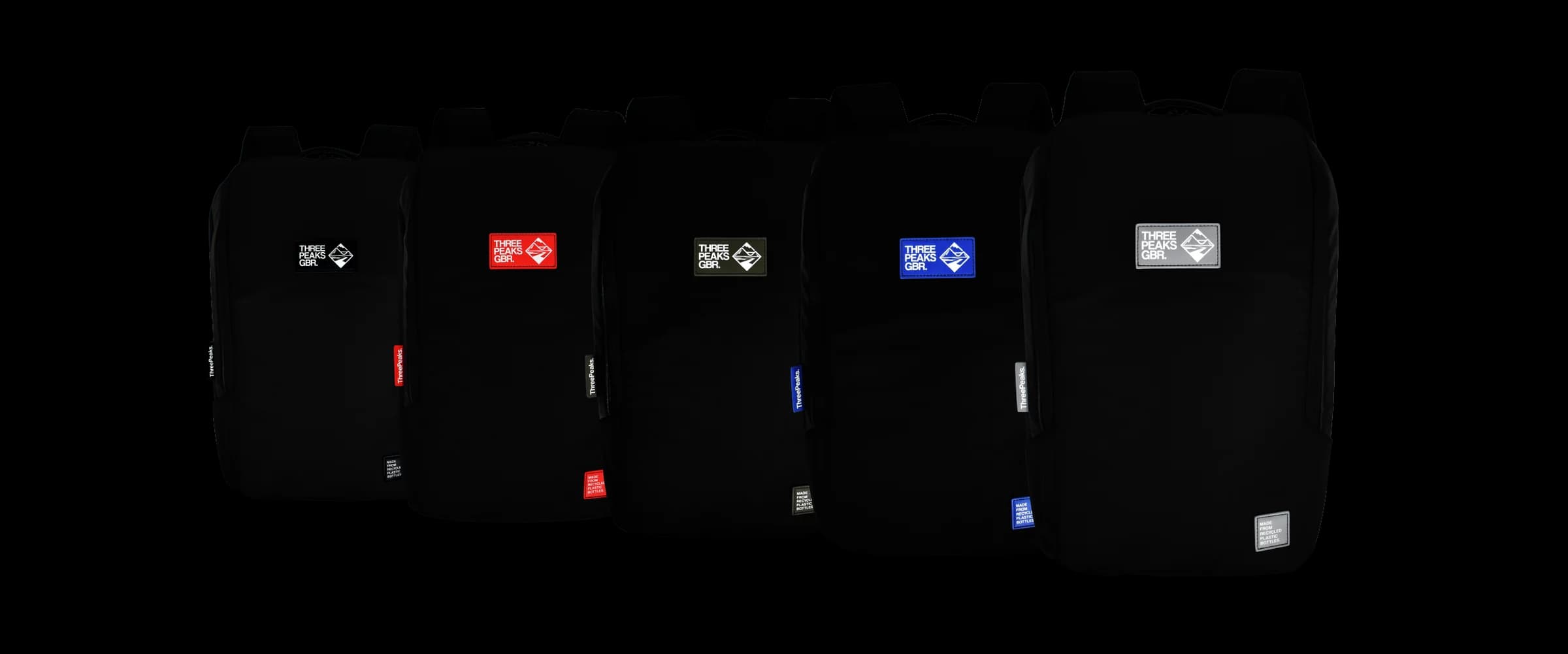 Online I'm not known for much more than being a software developer. In real life, I'm obsessed with bags, specifically backpacks. I've owned a lot of bags over the years, and I've got a lot of opinions on them. After all these years, I'm still looking for the perfect one.
Note: This is not a paid / sponsored review. All links are direct to the Three Peaks GBR website.
A couple of months ago I purchased the Three Peaks GBR Commuter 22L backpack. Now that its had some use, I thought I'd do something different and publish a review. While I don't have pictures of the back pack myself, I'm currently using the marketing images from Three Peaks' website.
Review
The Three Peaks GBR Commuter 22L backpack is an excellent choice for commuters and travelers alike. With its thoughtful design and useful features, it proves to be a reliable companion for daily journeys. I've been using this backpack for a while now, and here's my take on its various aspects.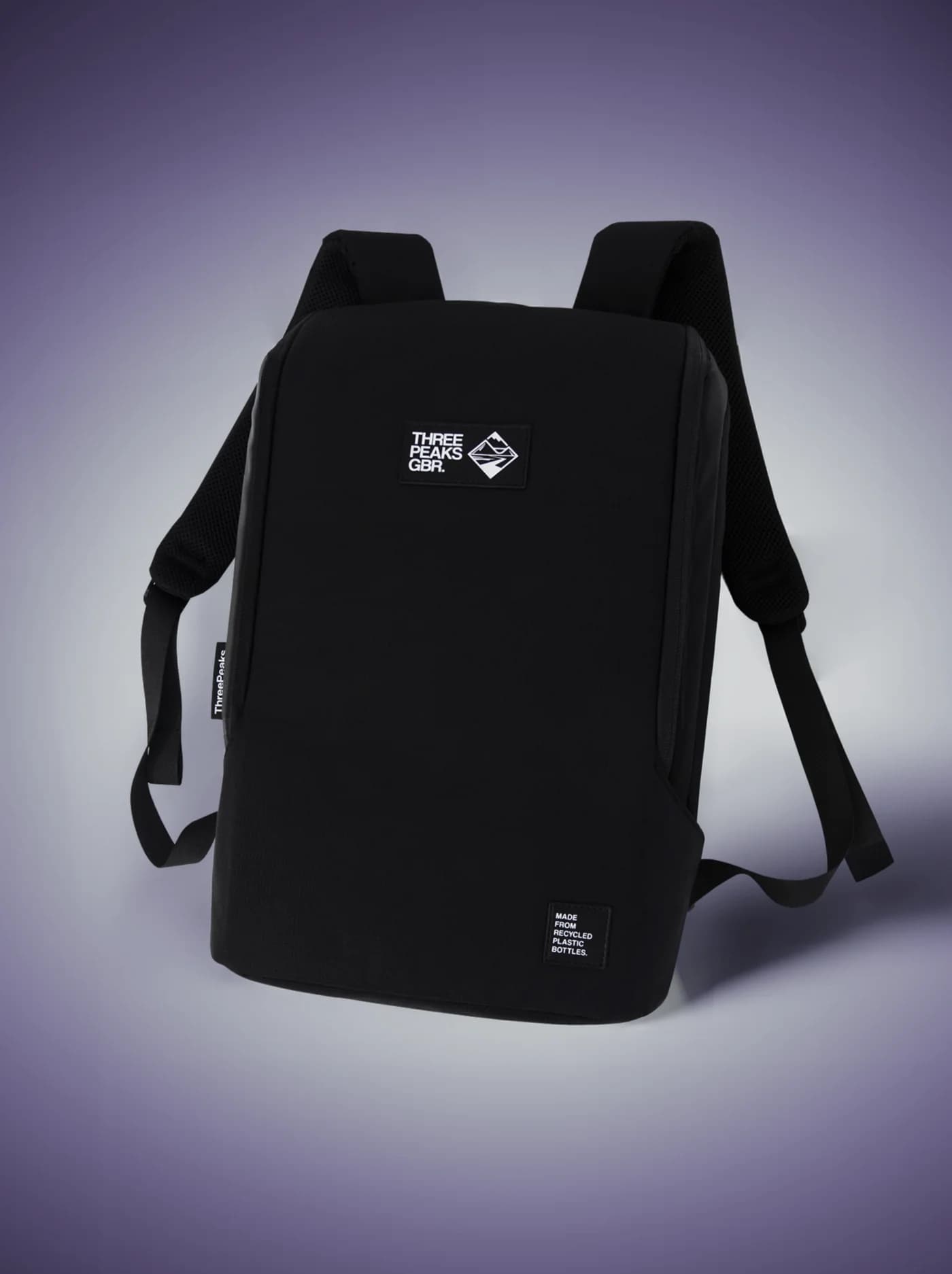 Pros
Anti-Theft Pocket: The hidden anti-theft pocket at the rear is a practical addition, ensuring that my valuable belongings remain safe and secure during my travels. It gives me peace of mind knowing that my essentials are out of sight and reach of potential thieves. I especially like using this to store my keys / passport when travelling. I also tried storing my AirPods in there but found that I could feel them in my back more than I expected.
Ample Space for Laptop: The well-padded rear compartment provides a snug fit for my 17" laptop, protecting it from damage. I only have a 13" MacBook Air, but it means there's plenty of space even with a case.
Built-in USB Port: The built-in USB port is incredibly convenient. Though a power bank isn't included, it allows me to easily charge my devices on the go, making sure I stay connected throughout the day. Pair this with the a power bank such as the Anker 22000 MHa and you're good to go on your travels.
Eco-Friendly Construction: The use of recycled plastic PET bottles for manufacturing is a great initiative towards sustainability. The backpack's 600D RPET material feels soft yet durable, and its water-resistant exterior is a valuable addition for outdoor adventures. Even in heavy rain, my belongings have remained dry and secure.
Stand-Up Feature: One aspect I truly appreciate (and not seen in other bags I've tested) is that the backpack can stand upright by itself. This feature comes in handy when waiting in queues or during other situations when I don't want to keep putting the bag on and off.
Stylish Design: The sleek and simple design of the backpack, especially in the black with black tag variant which caught my eye. It not only looks smart but has also drawn several compliments from friends and stranfers alike, which is always a nice touch.
Designed for Tide Accessories Bag Integration: Combining the backpack with the Tide Lunch Bag and Accessories Bag has been a game-changer for staying organized during my travels. The Accessories Bag provides a dedicated space for my electrical items, keeping everything tidy and easily accessible.
Convenient Suitcase Compatibility: The inclusion of a horizontal strap on the back of the backpack is a neat touch — even if its primary purpose is to hide the anti-theft pocket. It allows me to easily slip the bag over the handle of my suitcase, making it a breeze to navigate through airports or train stations.
Plenty of Pockets: The backpack features several internal pockets: laptop sleeve, tablet / notebook sleeve, two stitched pockets at the bottom and a zip pocket at the top for easy access. I often use the zipped pocket for my AirPods, field notes book, pen and an iPhone cable so I can plug into the USB port and charge my phone.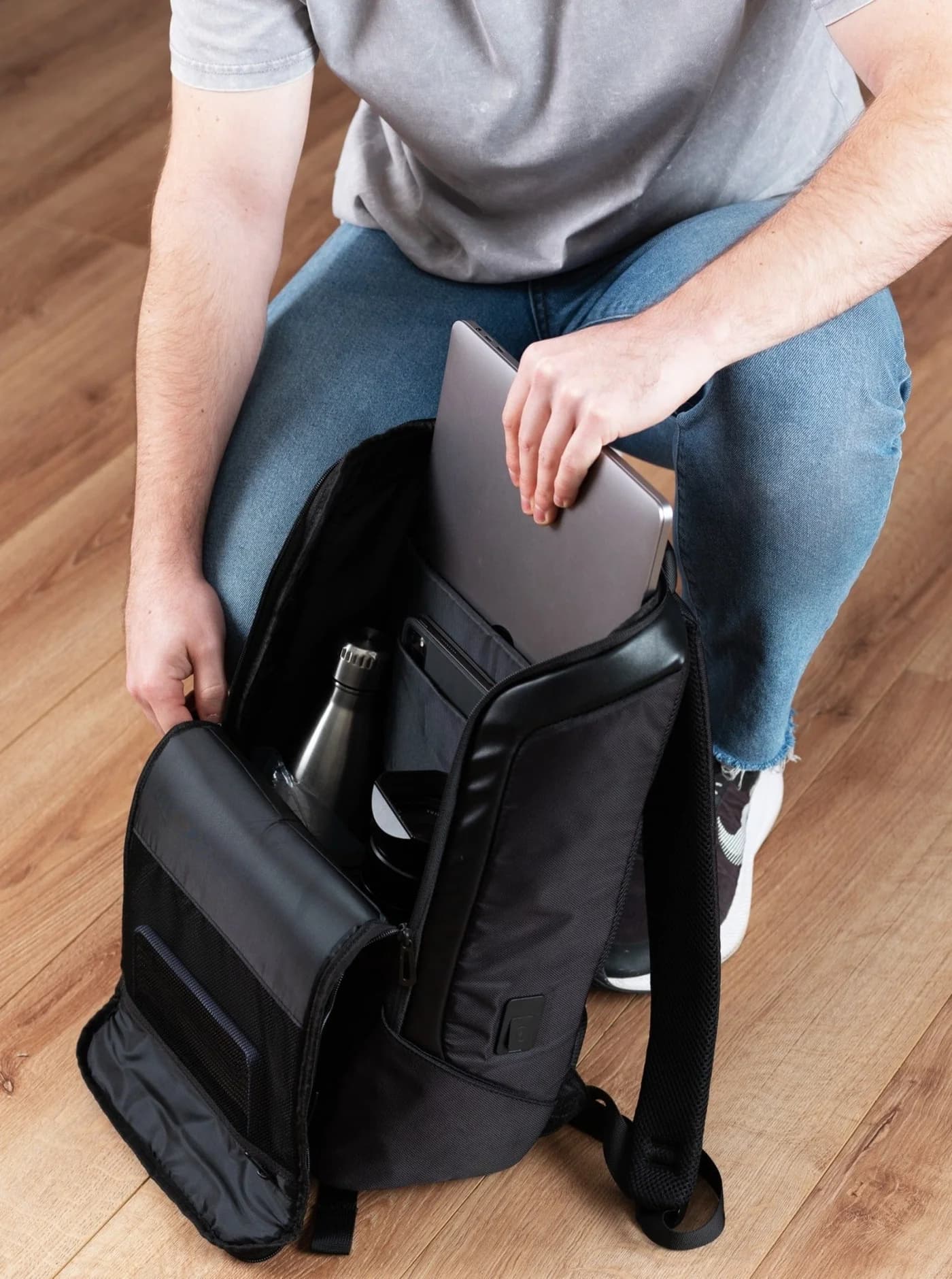 Cons:
Water Bottle Storage: The back pack features pocket-like sections on both sides. I'm not even sure if they are pockets? Enlarging these sections would allow me to carry a medium-sized water bottle comfortably, adding more practicality to the design without compromising the internal space which, being 22L is already limited.
Breathable Rear Padding: Despite being described as "breathable," I didn't find the rear padding exceptional in terms of breathability during extended use.
Slippery Internal Pockets: The two internal pockets face inwards from the outside of the bag, which is convenient. However, I noticed that my power bank often slips out of these pockets when I unzip the bag, which is a bit frustrating when it's attached to the internal USB port.
Chest Strap: I've worn the bag while walking several miles and cycling. One thing I'd love is an optional chest strap, to keep it snug while moving around.
Size: I'm not sure if I'd call this a con, but I do think a 25L / 30L version of this back pack (with the issues above addressed) would make for some interesting bags.
Conclusion
Overall, the Three Peaks GBR Commuter 22L backpack is a highly recommended option for commuters and travelers seeking a reliable, stylish, and eco-friendly companion. While it has some areas that could be improved, such as the side section size and rear padding, its numerous advantages make it a great choice. I find it perfect for my daily needs, and the integration with the Tide Lunch Bag and Accessories Bag adds a whole new level of convenience and organization. With a very attractive price point of £60 ($78~) and 77 5-star reviews, it's evident that many others share my positive sentiment about this backpack.